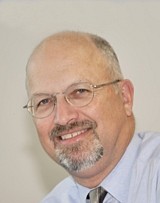 Lester Allen III
Technology Services Director, RSPS
774-336-5100,ext-1219
508-246-3654
508-896-7090

About Lester
A long time REALTOR®, cutting his teeth in residential sales, construction, development, and management over the years, Lester is now the Technical Services Director for Kinlin Grover Real Estate.
This position focuses on consistently improving digital recognition and marketing across the many sites and tools available on the Internet.
This position will also provide no cost, hands on training to both new and experienced Sales Partners at Kinlin Grover Real Estate from Plymouth to Provincetown. If you are reading this, you recognize the power and convenience of the Internet - that ability to easily research and learn via a few keystrokes.
We will be helping and training our Sales Partners with the digital tools necessary to provide the best possible service to their clients and better succeed in a competitive field. Like KGTV.
Buying and Selling on Cape Cod? Contact us to experience the difference.
If you are looking to become a Sales Partner with Kinlin Grover Real Estate on Cape Cod or the South Coast, ready to step up to the standards and benefits of Kinlin Grover Real Estate, please contact me, Lester Allen. I can arrange for a confidential interview in your area.
Please browse through this site for an overview of those many services we provide for our fellow Cape Codders, profiles of our award winning sales team as well as the wide selection of Cape Cod properties now offered. When you are ready to begin your sale or your purchase, Contact us. We'll succeed together.